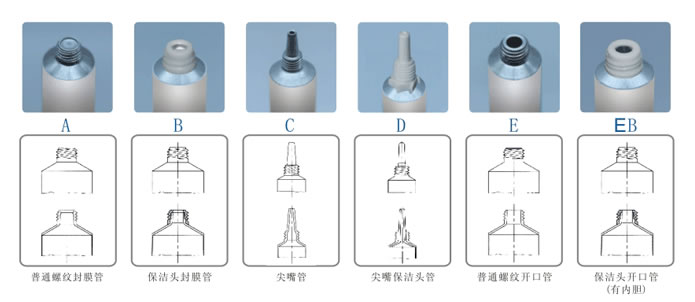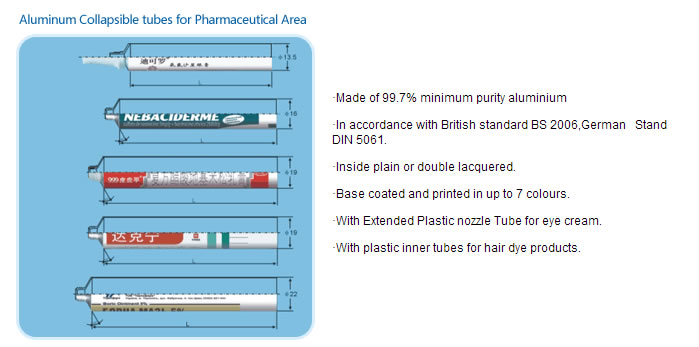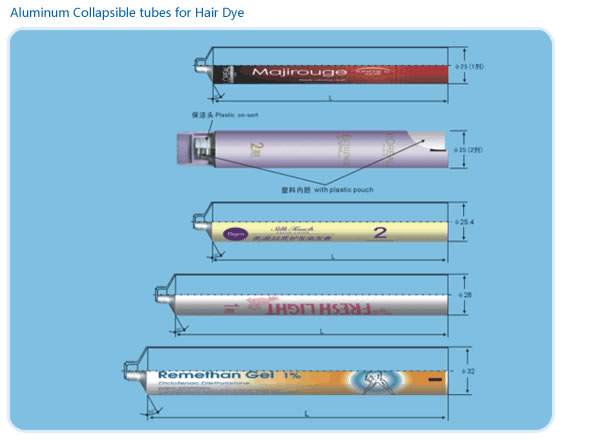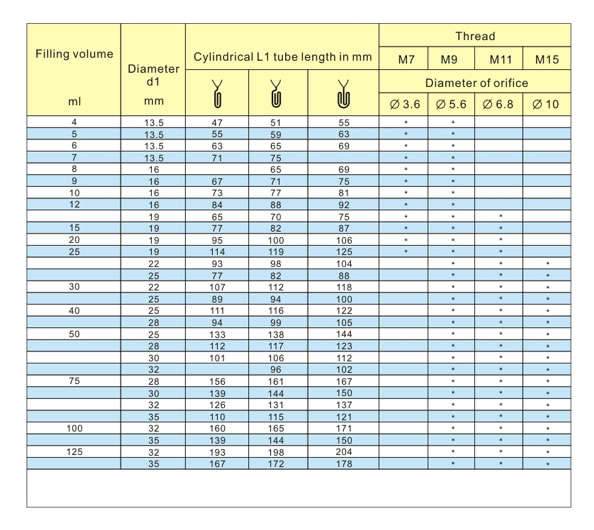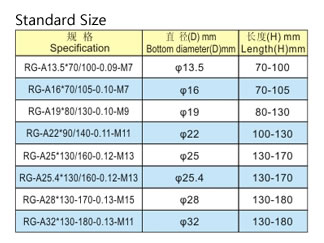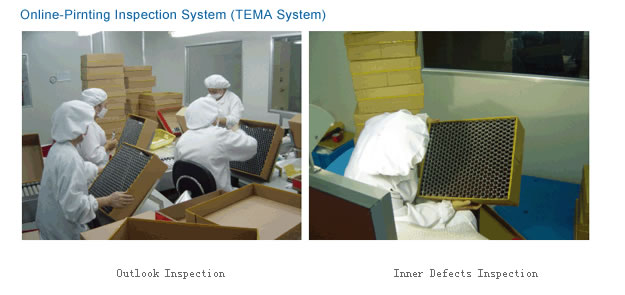 A. A full range of sizes are available from a small diameter 11mm to a 32mm diameter, specification base on BS2006 standard.
B. The tubes are extruded from 99.7% minimum purity aluminum slugs
C. Be capable of undertaking surface six-color pattern printing, inner spraying and trailing spraying.
D. Great for packaging pharmaceutical ointments and creams, aggressive hair care products, artists' paints, adhesives and glues, and other solvent based products.
E. Specialized in the extrusion and printing of collapsible aluminum tubes for various markets: pharmaceutical, cosmetics, food, domestic chemicals etc.
Usage: Suit for cosmetic, medical, food, chemical cream and ointment package, like: toothpaste cosmetics, stick foundation, chocolate cream, mascara cream, ointment cream, shoeshine and shoes polish etc.
Key words:Aluminum collapsible tube, Hair tint tube, Oxidation hair dyes tube, eye ointment tube, Cosmetic aluminum packaging tube, Shaving cream tube, Chocolate cream tube, Scald ointment tube, etc.